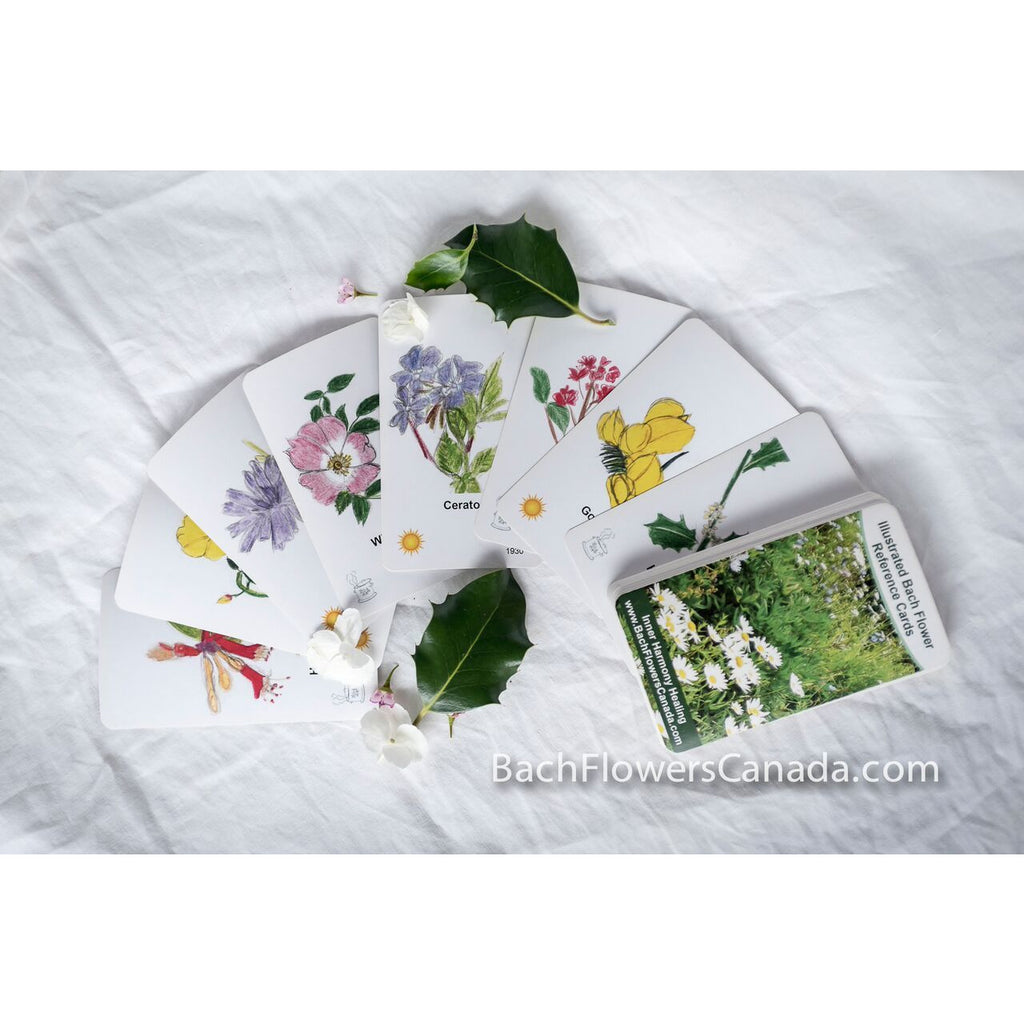 Illustrated Bach Flower Reference Cards
---
These beautifully illustrated Reference Cards provide information about all the 38 remedies plus Rescue Remedy. 
The illustrated cards are exclusive to Inner Harmony Healing created by Sarah Brune and illustrations by Josie Brune.
Created, illustrated, designed, and printed in Canada.
40 cards (7.5 cm x 12.5 cm) - key, 38 remedies and Rescue Remedy
Each card provides information about when the remedy was first discovered, the method of how it is made, grouping, and the negative and positive indications.
Ideal for your own use or with clients. Comes in a cloth gift bag.
Printed in Canada.
---
Share this Product
---
More from this collection
Liquid error (layout/theme line 405): Could not find asset snippets/spurit_uev-theme-snippet.liquid